Restoring Documents and Photos in Dallas, Texas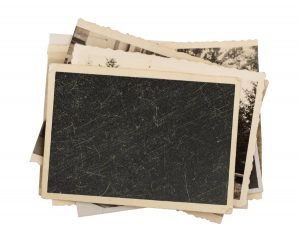 If important documents, beloved family photos, and other materials have been damaged due to fire or flooding, the experienced team at Paul Davis Restoration of North Dallas can help. Located in Carrollton, serving North Dallas and the surrounding areas, assist residential and commercial property owners with professional disaster recovery solutions. Learn more about our photo and document restoration services and how we can help you recover digital materials.
Our Photo and Document Restoration Services
Our team specializes in restoring property that has suffered damage in fires, floods, and storms, as well as from mold. By keeping up with the latest technology and tools, we can repair and replace paper materials and digital information. Paul Davis Restoration of North Dallas skillfully performs high-quality restorations so your belongings can continue to be of use. Items we recover include:
Film, including negatives and slides
Photographs
Digital data files
Library materials
Files and vital records
Catalogs
Manuscripts
Tapes, including video and audio
Parchment
CDs, as well as diskettes, magnetic media, and laser discs
Advanced Restoration Methods
The key to our restoring and cleaning services is knowing how to handle each item with care. The team at Paul Davis Restoration of North Dallas has the training and experience to determine the best method for properly treating each affected item. The methods we use suit the type of damage and the material at hand. This may include the following:
Water Damage: If water from flooding or storms has damaged your documents, we use techniques such as desiccant drying and thermal, vacuum-freeze dryers.
Fire Damage: If fire and smoke have damaged your files and photos, we use sanitation techniques such as particulate removal sponges and ionized air washing.
Other services available from Paul Davis Restoration of North Dallas include copying documents and using deacidification techniques. We restore book covers and re-jacket them. Our photo services include re-aligning and re-framing portraits and other photographs, as well as re-matting.
Receive Prompt and Trusted Support
Founded in 1966, we have the expertise to handle your project needs. If your home or business has experienced a disaster, such as a fire, flood, or storm, Paul Davis Restoration of North Dallas responds quickly. We're available 24 hours a day, 365 days a year. After evaluating the damage in your home or office, we'll discuss our findings with you and begin the recovery process as soon as possible.
When considering business documents, photos, and stored digital information, we understand that these items are valuable and confidential. That's why we take them to our central contents processing center and hold them securely until the cleaning and restoration process is complete.
Learn More About Our Restoration Services
Don't let fire or flood damage slow down your progress at work or interfere with the enjoyment of your home and valuables. Located in Carrollton and serving North Dallas and the surrounding areas, Paul Davis Restoration of North Dallas can help you recover important papers, media, and treasured photographs. Our experts combine the latest technology and years of experience to provide the best results possible. Contact us today for more information about our photo and document restoration services.