Residential Emergency Services in Dallas, Texas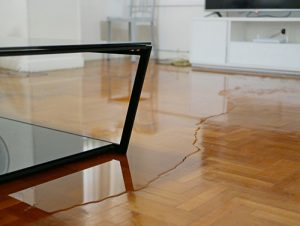 A disaster does more than damage personal property. It also disrupts your family's routine, level of comfort, and peace of mind. At Paul Davis Restoration of North Dallas, we offer several emergency restorations services for homeowners that cover fire, flood, and much more. Located in Carrollton, serving North Dallas and surrounding areas, our team works diligently to help families minimize loss and move forward after an unfortunate event.
Our Residential Restoration Services
Our emergency restoration services begin with a comprehensive evaluation that assesses your needs. We'll thoroughly examine your property and discuss your concerns. We'll also work alongside your insurance company to help minimize the stress associated with taking care of that portion of the repair process. Our lineup of residential restoration services includes:
Water damage in the home can take on many forms. From sewage backups to appliance malfunctions, our experts can help you restore your home. We'll extract the water, dry out your house, sanitize the area, and much more.
Extreme weather and overflowing rivers can cause major flooding in your neighborhood, and any type of excess moisture left behind can cause conditions that are hazardous to your family's health. With our team by your side, your home can be cleaned, dried, sanitized, and restored.
If your home was damaged due to fire, smoke, and the water used to extinguish the flames, call our team. We're well-equipped to handle this type of extensive restoration cleaning. Our team will block off dangerous areas, remove moisture, smoke damage, and soot, sanitize your home, and perform additional tasks.
Storms and heavy winds can leave a trail of destruction and debris behind, but our skilled professionals can help you restore your property. We're equipped to handle the toughest jobs, even those that involve damage throughout your entire house.
Mold and mildew present serious health risks, especially where you and your family reside. It can be found in cracks, crevices, crawlspaces, damp bathrooms, and other areas, and it's highly persistent. Our comprehensive mold remediation services can help to make your home a safer place to live.
When help is needed, don't wait to make the call. We're ready to assist you any way we can through our 24-hour emergency services. When you contact our team, we'll arrive ready to handle your personal property with the utmost care and respect.
Residential Contents Cleaning and Restoration Services
When personal belongings have been damaged, we can help with that as well. From household necessities to cherished photos, our team can help restore some of what's seemingly been lost during a difficult time. Some of the items our content restoration services cover include:
Clothing and other textiles
Electronics
Appliances
Furniture
Books and artwork
Important documents
Family photographs
We can go through your belongings with you to identify restorable items, carefully collect them, and take them to our contents processing center. Here, our team uses advanced technology to clean and sanitize your valuables. We can even return an emergency supply of clothing to your family within just 48 hours.
Get Help from Paul Davis Restoration of North Dallas
Let us help make the cleanup and rebuilding process easier for you and your family. Located in Carrollton and serving North Dallas and the surrounding areas, we can help you restore treasured belongings and repair what's been lost. For more information about our residential emergency restoration services, reach out to our team today.