Bathroom Remodeling In Dallas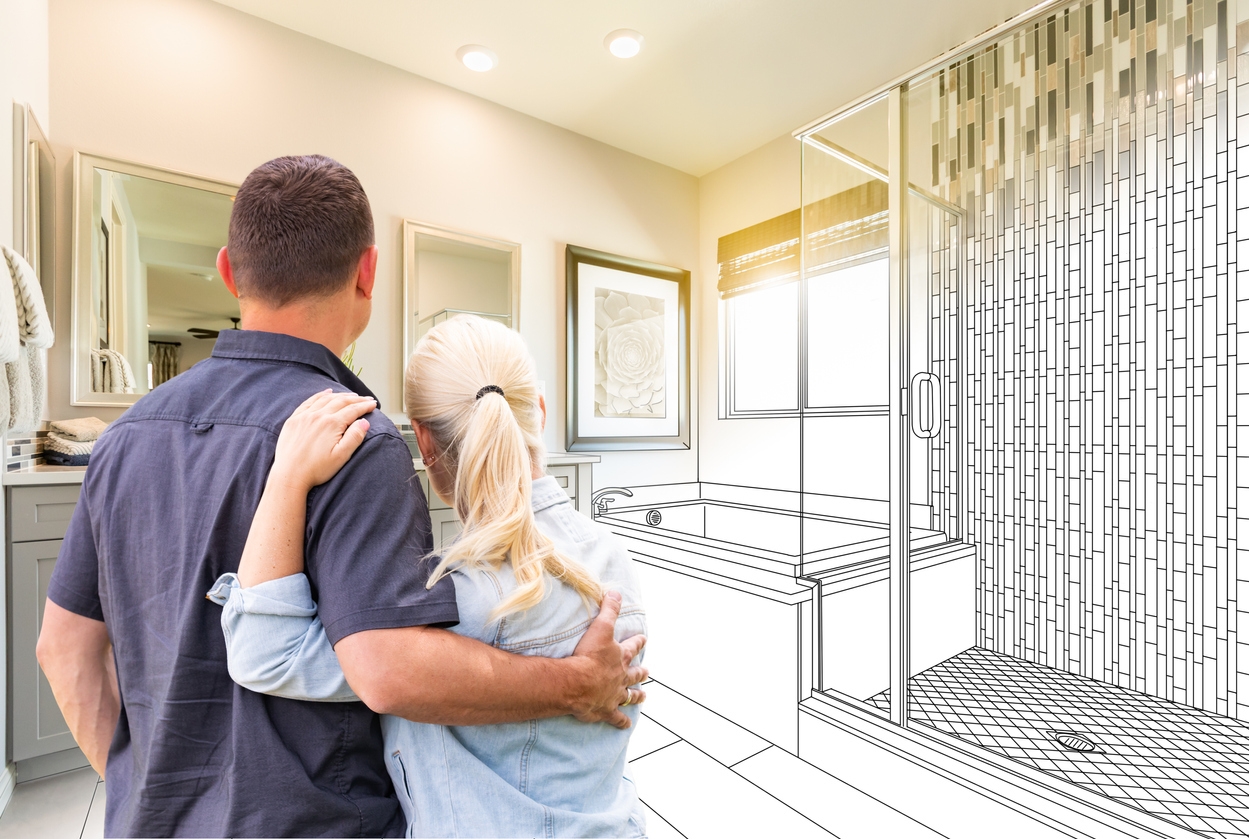 If you need quality remodeling services for your bathroom, the crew at Paul Davis Restoration of North Dallas can help you create the space of your dreams. Our company delivers exceptional customer service and hires the most equipped and talented staff members to complete your renovation. Located in Carrollton and serving North Dallas and surrounding areas, Paul Davis Restoration of North Dallas is a trusted business offering home remodeling services and recovery solutions.
Bathroom Remodeling Advantages
Revamping your bathroom does more than enhance its aesthetic appeal. Although atmosphere and layout are the primary focal points for many clients, a bathroom redesign also can provide the following features:
Repairs and enhancements: Remodeling allows you to fix minor and major inconveniences within your bathroom. Whether it is a crack in the trim or a broken tile on your pristine shower floor, you now have the chance to restore or correct these elements.
Value: Renovating your bathroom can positively impact the market value of your home. While you may not plan to sell your house anytime soon, updating your bathroom can help prepare you for a future move.
Spaciousness: While reconfiguring the space, you will have the freedom to open up the area if it feels too crowded.
Technology: If your home is older and this is your first remodeling, you can update it with a host of modern features. These advancements may include heated floors, rain showers, wall-mounted TVs, jetted bathtubs, and other conveniences.
Mobility: Customers with mobility impairments can have bathroom solutions installed, such as shower benches, handheld showerheads, and grab rails.
The most exciting thing about upgrading your bathroom is the ability to choose from never-ending options and add-ons. There is no better way to personalize your space than with a full renovation. By updating your bathroom, you can create an area that mirrors your taste in décor and suits your practical needs.
Choosing Your Bathroom's Materials
When you begin the design process for your new bathroom, consider what materials and details you will incorporate. Since the options are virtually limitless, it is beneficial to review the popular choices for bathrooms before settling on your design. A few bathroom features and material options to ponder include:
Countertops: Choose from materials such as laminate, ceramic, porcelain, natural stone, concrete, crushed glass, and quartz to create a long-lasting and stylish vanity countertop.
Bath and shower: Some of the best materials for the bath and shower are solid surface or porcelain, granite, glass, marble, and ceramic tile.
Cabinets: Cabinets can be crafted using particleboard, plywood, solid wood, medium-density fiberboard, and similar materials.
Backsplash: Depending on the style of your bathroom, you may select a tile, glass, stone, marble, porcelain, slate, granite, or brick backsplash.
There are pros and cons to using each type of material in your bathroom. Our team can guide you and help make recommendations on the best materials for your space.
Create A Bathroom That You'll Love
With the right design and aesthetic qualities, you can elevate your bathroom into a sanctuary of relaxation and serenity. At Paul Davis Restoration of North Dallas, our team has the expertise and knowledge to transform your bathroom into something you will truly enjoy.
We will work with you to create a bathroom that suits your preferred aesthetic, taking your wishes and concerns into account during the planning process. If you already have a design in mind, we can take your ideas and transform them into a bathroom that looks appealing and functions well. If you are unsure where to start, we can discuss the latest styles and trends to help you pick the ideal bathroom décor. You also may visit our blog for guidance, inspiration, and more details on remodeling and designing.
Remodel Your Bathroom With Paul Davis Restoration Of North Dallas
Put your trust in the team at Paul Davis Restoration of North Dallas for modern bathroom remodeling solutions. Located in Carrollton, serving North Dallas and the surrounding areas, we help clients no matter how small or large their remodeling needs. We pride ourselves on our workmanship and can have your bathroom looking brand new in no time. Create your very own place to unwind and relax at home with a renovated bathroom. Contact us today to get started on your remodeling project or learn more about our services.