Additional Services in Dallas, Texas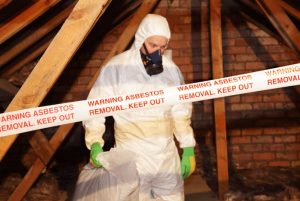 At Paul Davis Restoration of North Dallas, we understand how overwhelming biohazard and disaster scenes can be. Using state-of-the-art equipment and methods, we offer personal and commercial damage restoration services. Located in Carrollton, serving North Dallas and surrounding areas, we pride ourselves on our attention to detail and ability to restore what may appear to be lost at first glance.
Biohazard/Trauma Cleanup Services
A setting involving trauma or loss of life needs to be handled with the highest level of care and compassion. Our team is trained to work through a variety of conditions using highly specialized biohazard cleanup and recovery tools and techniques. Some of the areas we cover include:
Trauma/crime scene cleanup
Homicide or suicide treatment
Hazardous waste removal
Industrial/home accidents
Animal remains or waste
Hoarding remains
Forensic investigation chemicals
We follow strict protocols and industry best practices to ensure our work is performed thoroughly. Our team is educated in specialized processes through our in-house trauma/bio-recovery training program from the National Institute of Decontamination Specialists (NIDS) to ensure each project is handled properly.
Contents Cleaning and Restoration Services
In the aftermath of damage to your home, we can help you restore your possessions. As part of our content restoration and general contents cleaning services, we'll assist in identifying items to be cleaned and then carefully pack and send items to our processing center before promptly returning your belongings. We handle several items, such as:
Draperies, clothing, linens, and other textiles
China and kitchen items
Appliances
Furniture
Artwork
Jewelry
Using advanced restoration methods, we can help you restore cherished keepsakes and essential household items. Plus, our team can clean and return an emergency supply of clothing within 48 hours, helping you to get back on the road to normalcy.
Electronics Restoration Services
Regaining the use of your electronics can be a challenge after a disaster. Whether it's smoke, water, or fire damage, our electronics restoration services can refurbish your most-used equipment at home or the office. Some of the residential and commercial items we can refurbish include:
Computers and servers
Music players
Power tools
Telephone systems
Televisions
Gaming consoles
Network and data support
Industrial equipment
Our seasoned technicians can extract moisture, smoke, and other impurities that corrode and cause other damage. We're well-versed in leading data recovery techniques and pride ourselves on being able to store over 80% of the items we handle. Most laptops and other essential devices can be returned within just 24 hours, helping you get back to business.
Document and Photo Restoration Services
Floods and fires can have a profound effect on the cherished memories we keep. The experts at Paul Davis Restoration of North Dallas have helped customers throughout the area restore family photos and important documents after some of the worst disasters. The items we restore include:
Photographs, film, negatives, and slides
Files, catalogs, and manuscripts
Library materials
CDs, diskettes, LaserDiscs, and magnetic media
Video/audio tapes
We treat sensitive documents and photos with the utmost care using a variety of leading treatments that suit different materials. From desiccant drying to particulate removal sponges, we're well-equipped to help bring your work back to life through our document and photo restoration services.
Soft Contents Restoration Services
Following a flood, fire, or mold situation, your family's belongings may seem lost forever. However, our soft contents restoration services can help rejuvenate several prized items, removing moisture, soot, smoke, bacteria, and other contaminants. The items we can restore for your family include:
Stuffed animals
Sporting equipment
Toys
Leather goods
We delicately pack and handle your belongings with care and restore them using complex cleaning methods. Whether it's our industrial-grade wash system or ultrasonic cleaning equipment, we're experts in this area of cleanup.
Call the Experts at Paul Davis Restoration of North Dallas
Let us help you bring new life to your damaged home or commercial space. Located in Carrollton and serving North Dallas and surrounding areas, we're ready to handle the most challenging projects. For more information on property restoration, contact us today.